"Hockney Effect", 2018, P8 Gallery, Tel Aviv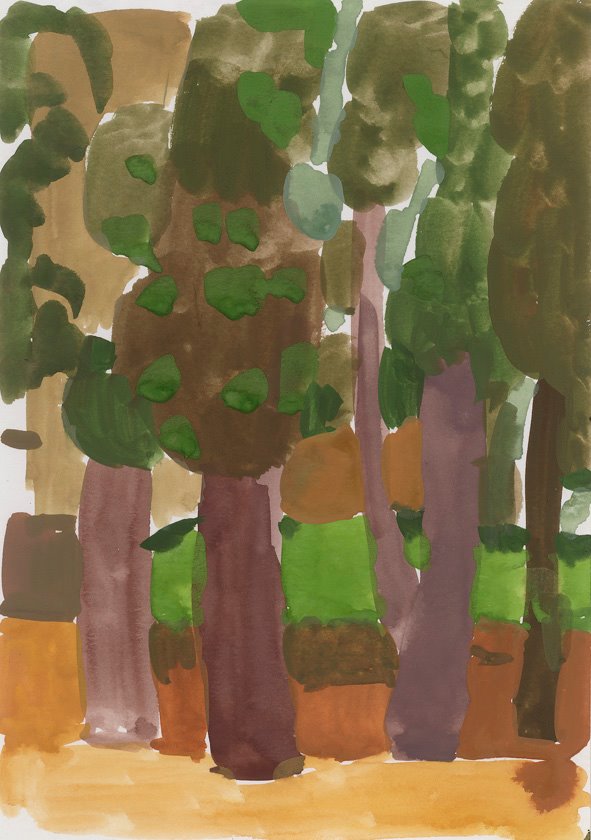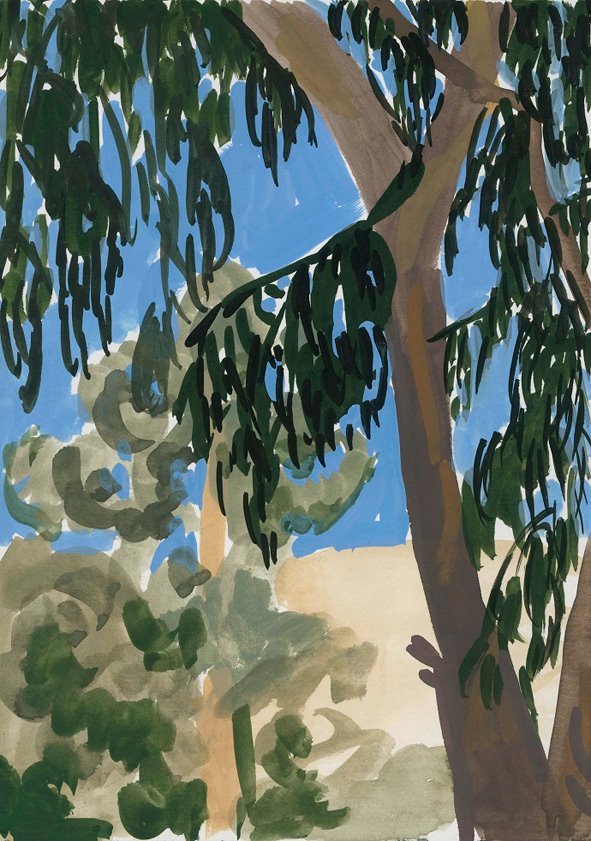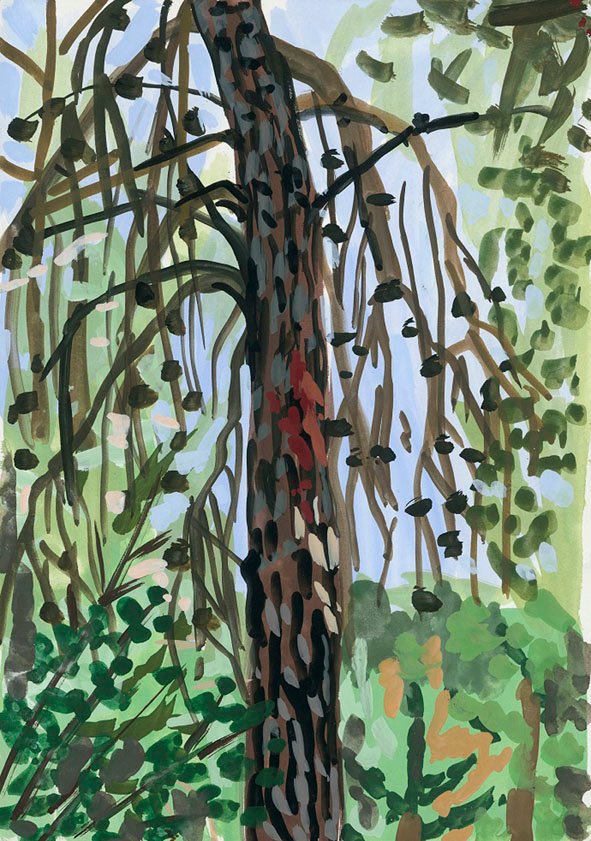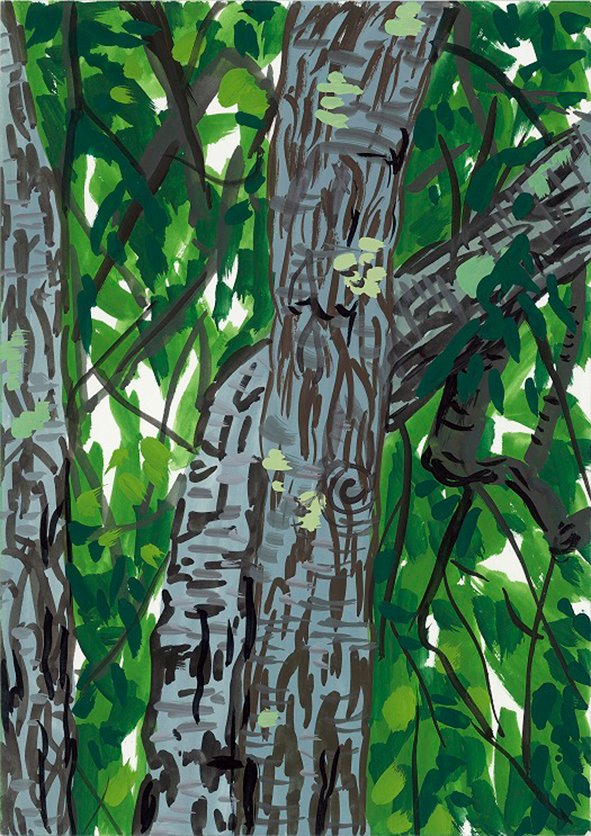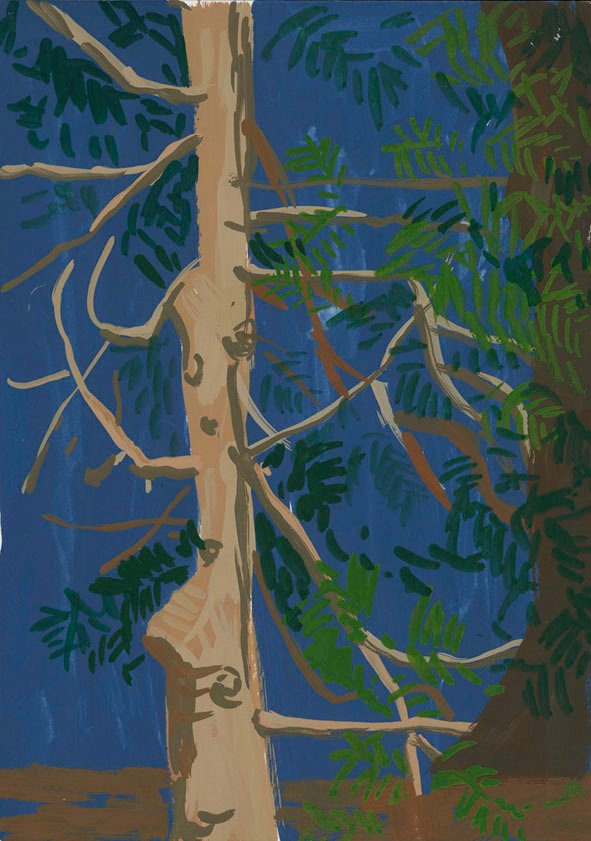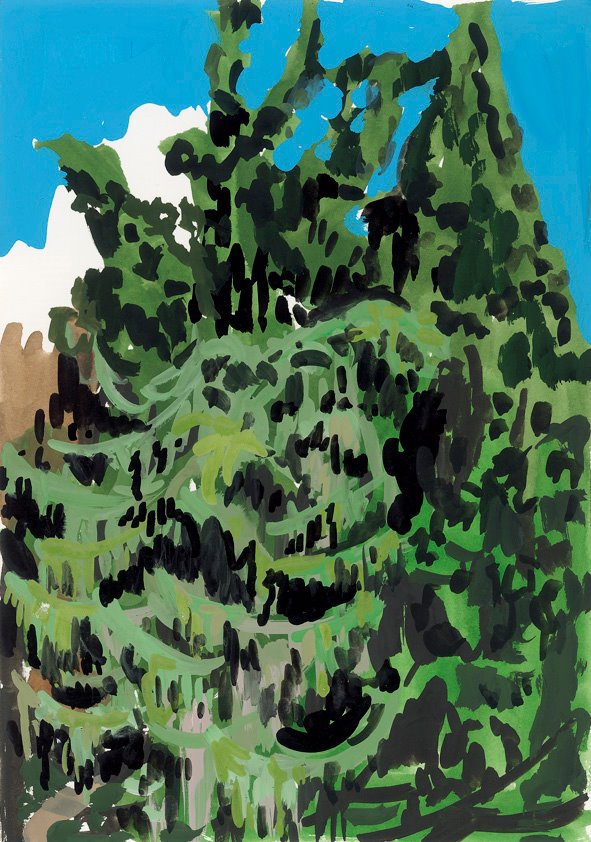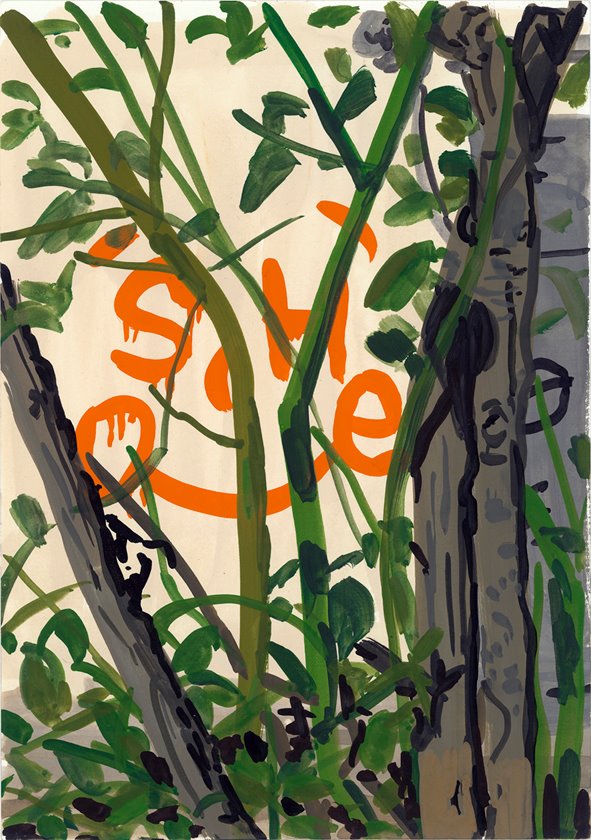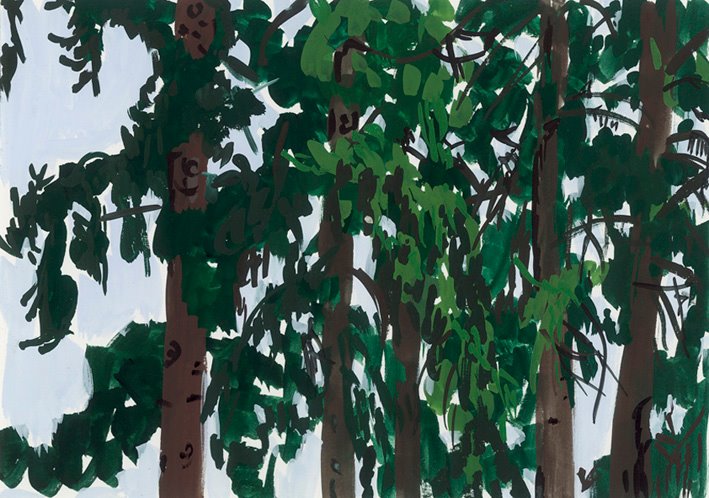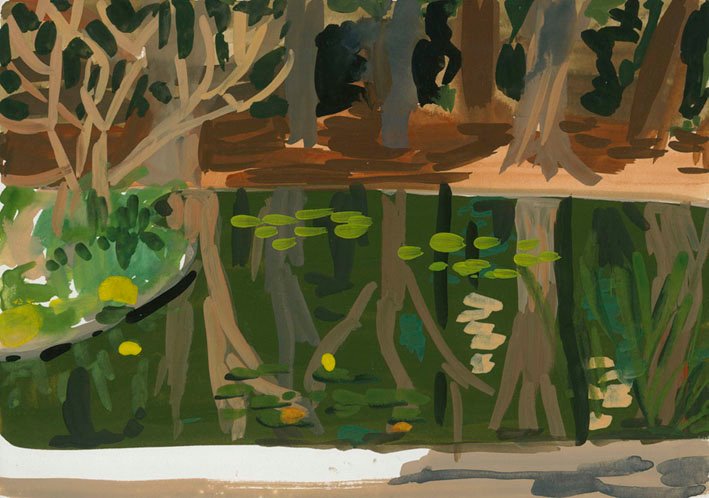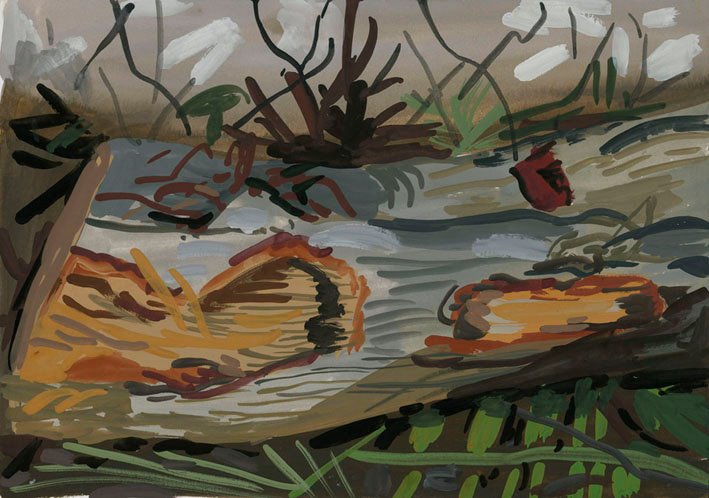 Plein Air Practice
These paintings, all gouache on paper, 14.5 X 21 cm, document the time I spent in that particular spot.
My plein air practice developed during the past two years and parallels my work in the studio.
Similar to a meditative state, painting from observation creates another kind of awareness for me and allows me to be completely present.
Where my monumental "domesticscapes" confront the viewer with drama and distance, these intimate landscape paintings meet the viewer in a quiet, personal place.