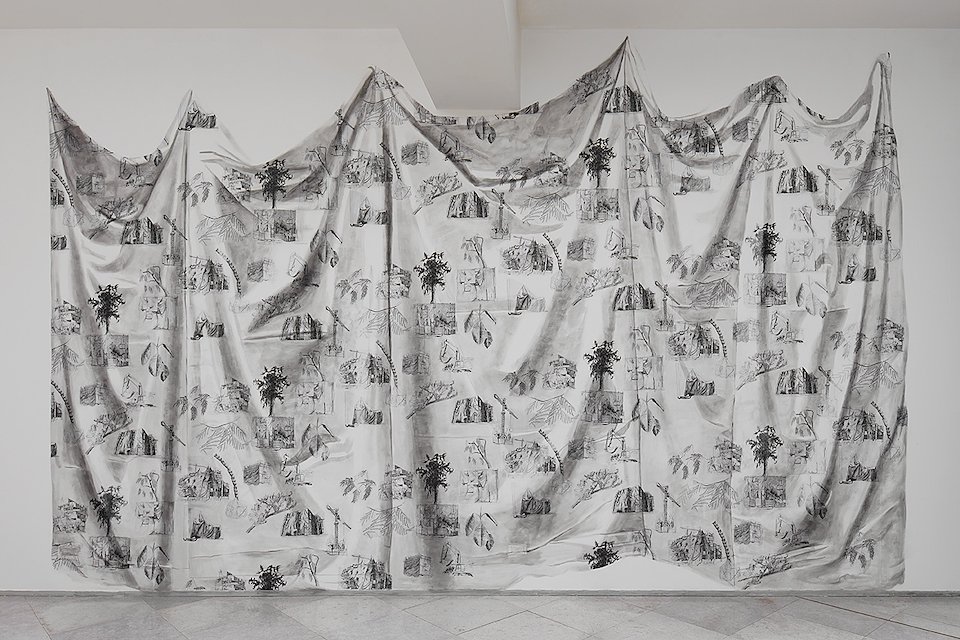 Toile de TLV, site specific wall mural, decoupaged drawings and house paint on wall, 6 meters X 4 meters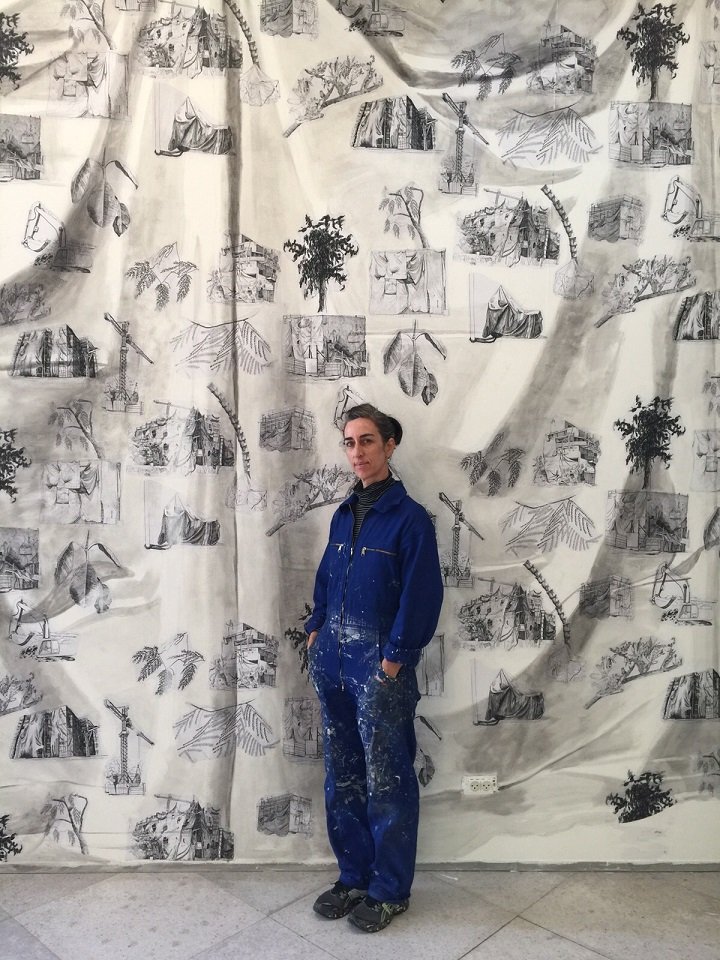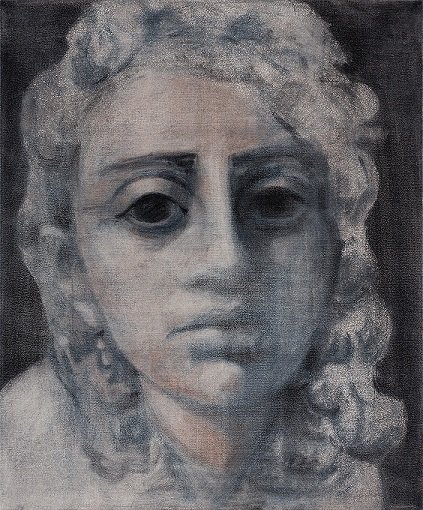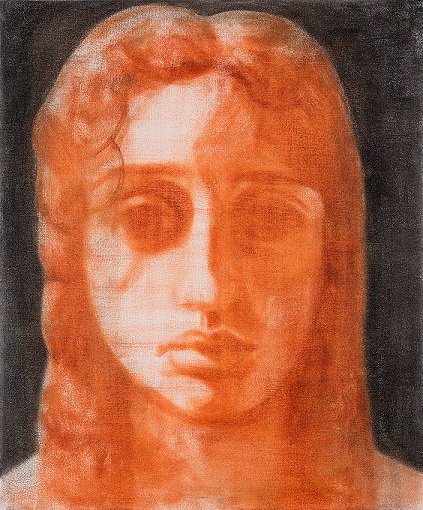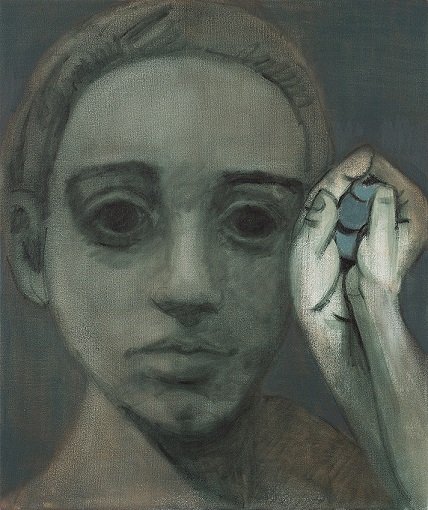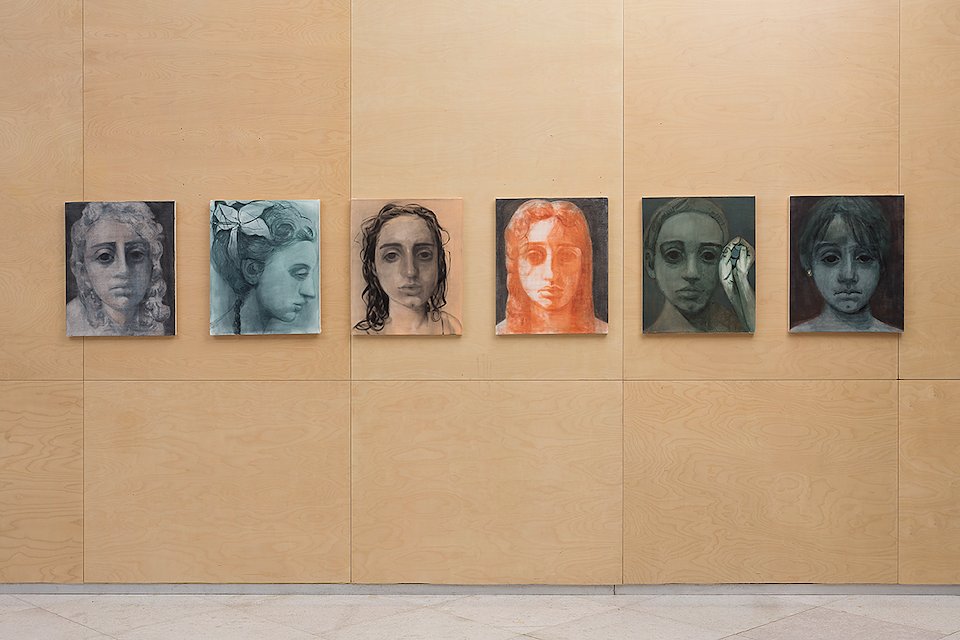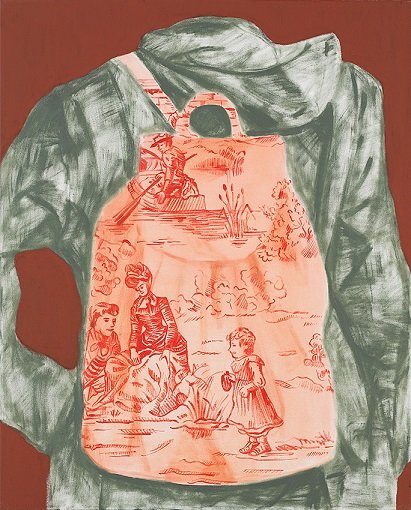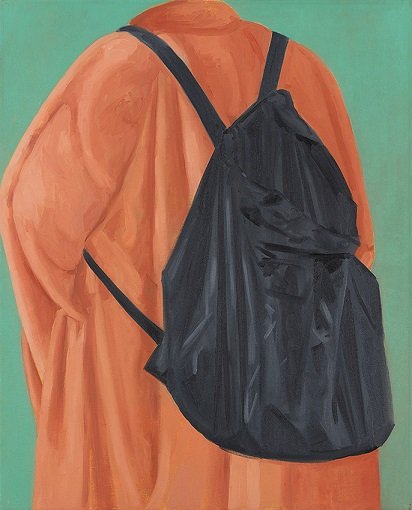 Ashdod Museum of Art
Within Reach
Curator/Iris Mendel
Ashdod Museum of Art
2015
A painting installation made up of a site specific wall mural ("Toile de TLV") a series of portraits("Things change") and two paintings called "time Traveler" and "Time Traveler 2."
Excerpt from exhibit catalogue "Within Reach" 2016, at Ashdod Museum of Art:
"Across the gallery's wall, a large curtain hangs from ceiling to floor. As we approach, we realize that this is in fact a painting: Gabriella Klein deceives the viewers' eyes with a trompe-l'œil, creating the illusion of real textile by rendering folds and light and shade transitions… The decorative pattern of the painted curtain is comprised of recurring images in the style of Toile de Jouy, a genre created in late 18th Europe that was particularly popular in France. This style, characterized by drawings of pastoral scenes of children playing, picnics in nature, plants etc., was used in diverse surfaces ranging from upholstery and curtains to wallpapers and chinaware. Klein substitutes the pastoral imagery with views of the here and now, as these are seen on the streets of Tel Aviv and around her home: fabrics and scaffolding covering the facades of buildings undergoing renovation and construction, electric poles, mopeds, trees, and plants. These and other images are assimilated into the curtain's pattern, challenging the distinction between outside and inside and between the visible and the hidden".